Intuitive Crop Circle 1-Day Tours

A day trip of connecting with the Crop Circles that appear in the Avebury & Salisbury plain area. What better way to spend a day than with these 'temporary temples', super sized sacred geometry that you can walk in whilst appreciating nature all around you!
FEEL YOUR CONNECTION WITH THE EARTH AND STARS
EXPERIENCE THE HOLOGRAPHIC UNIVERSE
REST AND RENEW
Dates: June 9th, June 30th & July 14th
Facilitators: Clare Russell 
 TOUR DESCRIPTION
Crop Circles Intuitive Day Lead Clare Russell.  Participants are to arrive via their own transportation to the National Trust Car park in Avebury.  Participants will leave their vehicles safely here for the day and join our private bus taking us to key crop circles.
There will be a crop circle day out in July – More details of future trip pick ups and transportation soon!  Keep up to date with the latest events by joining our newsletter.
You will be led in meditations at these temporary temples as well as being guided to find your own connections with the energies created by the crop circles.
There are many theories as to how these masterpieces are created and my suggestion is to come and experience them directly, and see what they mean for you!  My experience of them is that each circle has a different quality of energy.  Here's a picture of an amazing one I visited last year, circle after circle moving us through the dimensions.  Together as a group, we all chose our favorite circle and used sound, intention and mediation to activate the energetic vibrations held in each smaller circle, bringing alive the whole.  We stayed for 2 hours, bathing in the energy and balancing our energy bodies.
10.30am: Meet at Avebury National Trust car park
11am – 1pm: travel and be in our first two crop circles
1.30 – 2.30pm: Lunch in Avebury: (if you want to say hello to Avebury stones, they are a few minutes walk from our lunch spot and admission is free).
2.30 – 5.30pm: Our final  1-2 crop circles
Practical Considerations
Shoes: depending on the weather the land can be muddy – I suggest bringing a spare pair of shoes for walking in the fields.
Outdoors clothes: again, weather depending sunscreen, waterproof and sunhat.
Food & Drink: We will stop for lunch at the national trust in Avebury, there are picnic areas outside where you can enjoy any packed lunch you might want to bring and there is also a good café/restaurant there to purchase hot food, sandwiches, drinks etc.  I highly recommend bringing a bottle of water and snacks with you for when we are out in the fields.
Sunscreen and hats: in the middle of the fields there is no shade, so make sure you bring your own!
 METAPHYSICAL OVERVIEW
We make these sacred pilgrimages because of the inner journey that unfolds through the outer journey. In essence, this is the real journey and unique and individual to each of us. At the same time, we share the intuitive guidance of our facilitators to give you a feel for themes that you might experience through your inner journey.
We will be touring several crop circles so that you can experience the different energies of each one. We will explore the potential of these geometric masterpieces as connectors, holders of information and portals for multidimensional travel. In this shared group experience you can expect to:
Experience the crop circle as a hologram, a gateway & vortex point for interaction with higher consciousness.
Find your way to relate to crop circles; through sound, movement & intuitive sensing.
Activate heightened awareness and sensitivity to the multidimensional universe.
A day of activation, play, connecting with guides and deep integration of earth and star energies.  I'm delighted to be able to join you on such a wonderful, expansive adventure!
 TESTIMONIALS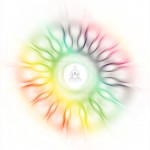 Testimonials from past Crop Circle events
I really enjoyed it!! So amazing to experience the crop circles! Very profound, still, sacred spaces! Lovely bunch of people! Clare was an amazing guide! Lovely person! Stunning area, so beautiful."
Lucinda
My day exploring the crop circles with Clare was by far one of the most exhilarating and beautiful days of my life.  Although there aren't quite words to describe the empowering mystique of the circles themselves, Clare as a guide is outstanding.  She has a way of being incredibly present, grounded and informative without imposing her experience of the energies OR her opinions upon your experience.  This holds the space for the opportunity for a richly personal and deeply enchanting adventure.  As a result, my connection to the earth and the stars was deepened immensely, in a way that continues to expand profoundly for me months later ~ I highly recommend this lifechanging tour.  I will jump at the chance to do it again!"
Erin
 BOOKING
 Keep up to date with the latest events by joining our newsletter.