Lakshmi Abundance Ritual Goddess Gathering
Lakshmi Abundance Ritual Goddess Gathering

 Sunday October 16th 2016 (full moon) 10am – 5pm with Clare Russell

 Joy – Wealth – Celebration
Lakshmi is the goddess of abundance. In fact, 'lac' is where we get our word for 'lactate'  she is the milk of abundance – that which feeds and nourishes us.  She is goodness, juiciness, pleasure and beauty! She was born out of the waters of life, and is a Goddess of Amrita – the elixir of life.  Through her 4 arms of abundance we can learn how to attract the resources, wealth and joy that we want in our life. Her Golden radiance and beauty guides us to discover the part of us overflowing with the riches of life.
On this full moon when she is traditionally celebrated, we embrace celebration as way of learning true abundance through:
Full Moon water blessing

– singing, dancing and flowing with the water and Soma moon light

Goddess practices to release blocks to inner joy

and opening the gateway of plenty

Be embraced in Lakshmi's four armed path of abundance

– heal misconception, gather your inner wealth and receive

Mother line healing

and seeing the Goddess through time
Facilitated by Clare Russell

– experienced healer, intuitive, ceremony holder, and coach.  Our location is at a beautiful private home location in the woodlands just outside Bristol, Lower Failand BS8.
About Clare Russell: 

Clare is a mythic alchemist, spiritual coach, healer, ceremony holder and intuitive.   Trained in Isis healing, Theta, a Reiki Master Teacher, a Star lineage healing modalities, an accredited coach and holder of many more lineages, she has taught 1000's of people worldwide in Intuition, personal transformation and authentic ceremony.   She is also the founder of Sacred Destinations reclaiming the sacred through taking people to sacred sites around the world. www.clarerussell.com  www.scareddestinations.org
Clare Share's about her relationship to Lakshmi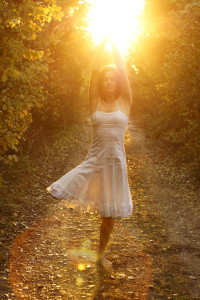 At first I rejected her, surely there were more noble, necessary paths of healing than worry about worldly abundance? And she waited until I was ready to be attracted to her light.
Then I discovered her and she called me home to Joy as a radical path of conscious awakening. To choose celebration and abundance even if situations might say otherwise. To really get that gifting is the only way we can give and receive through love.
She challenged me to recognise mine and other successes and expand with them. She pointed me to where I was blocking my greatest potential and shows me how to release them. I met her through anointing with sacred oils, through enjoying life and tasting the sweetness. Now she teaches me that in circle with other women its vital to find our authentic way of celebration that feeds our deep joy, inner wealth and radiance.
Join us for a day with the Goddess Lakshmi – women's circle event



Location: Gorgeous space just outside Bristol, (Lower Failand) – Car shares can be arranged.
Bring a vegetarian something for our shared lunch
Martina's Homemade Cake and tea included.
only 3 places remaining: £77