Mt. Shasta Living Light Tour
Mt. Shasta Living Light Tour

Mount Shasta is a vortex that connects you to the heart of all. We become one with the land and the Lemurian wisdom that resides here and enter into heart-centered consciousness.  With the mountains, ancient Redwoods, vortex lakes and waterfalls we expand our mind and heart with the crystalline light beings of Inner Earth. The joy of soul level connections is fulfilled in deep friendship. We become our multidimensional self and reunite with our earth and star lineages.
LIGHTBODY ACTIVATION AND EXPANSION
THE LEMURIAN HEART RAY & CRYSTALINE TECHNOLOGY
UNITY IN LOVE
EARTH WEAVERS – REMEMBER OUR COLLECTIVE EVOLUTION OF THE EARTH STAR
Destinations:
Mount Shasta, Mount Shasta Head waters and Stewart Mineral Springs. Redwoods National Park, (Humbolt)
Dates:
English & Mandarin speaking Tour
15th September to the 22nd, 2012.
Your Facilitators:
Yantara Jiro supported by Clare Russell
 TOUR DESCRIPTION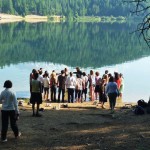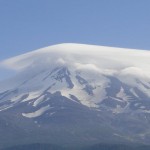 Sept 15th: Participants arrive and settle into their accommodation. We will gather in the evening to connect as a group and with the land in gratitude for being here.  Meeting your fellow travelers of light for the coming days.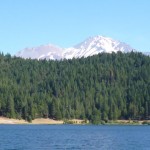 I
Sept 16th : Mount Shasta vortex of the Heart – Entrance to the Light City
Visit Mount Shasta Head Waters here you will feel the calming effect of this powerful spot, connecting with these pure waters, taking them to drink on your journey. Meditation to connect with the abundance, creativity and potency of the new moon. 
Enter the Vortex of  Mount Shasta.  Through meditation connecting with the vortex that expands over the whole area od Mount Shasta and entering into the multi-dimensional Shasta, the crystal light cities of Lemuria.   These are sacred sites recognized by many, perhaps firstly by the Native Americans for whom this is still a visited sacred site. Mount Shasta considered a doorway between dimensions into the heart of Lemuria and the elemental realms.
Sept 17th – 18th: Travel to the Redwood National Park – Humbolt – Overnight in Arcata.
Doorways of the ancients, bridgers of sky and earth, multi-dimensional portals of light.
The ancient Redwoods are calling us to gathering with them.  To meld our hearts with theirs and remember the ancient wisdom they hold.  We travel to Redwood National Park (17th Sept), staying for 1 night near the Redwoods and Californian pacific west coast at Arcata.
Sept 19th: We visit Stewart Mineral Springs day spa and retreat, in which everyone will experience the glory of the Mount Shasta soothing private mineral baths, a wood-burning sauna, cool river plunges, reflection and transformation.  The water here is rich is silica and is one of the centers where Masaru Emoto has taken his famous healing water crystals photos.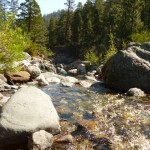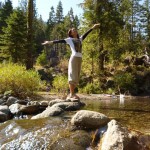 Sept 20th: Visiting the waters surrounding Mount Shasta, beautiful lakes including Lake Siskyo.  We come together for meditation, song and connection to our multi-dimensional self.  From here, we connect with the greater vortex of Shasta, going deep into the earth and high into the star nations. A spiritual place of expansion, integration and coming to know the intentions and power of unconditional love that resides in you.
Sept 21st: Friday night celebration for our beautiful, profound adventure together, friendship fun and play and song
A day of sharing, integration and further expansion into the Heart of Shasta.  Crystal light activations with Alchemy bowls, the language of light and more.
  
Sept 22nd: Closing ceremony, giving thanks to the guardians of Mount Shasta and saying 'goodbye for now' to our soul family, with lots of hugs and kisses.
 METAPHYSICAL OVERVIEW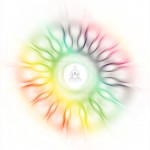 We make these sacred pilgrimages because of the inner journey that unfolds through the outer journey. In essence, this is the real journey and unique and individual to each of us. At the same time, we share the intuitive guidance of our facilitators to give you a feel for themes that you might experience through your inner journey.
The Heart Ray and Love Lightbody
From our heart emanates a ray of truth.  It illuminates all life with the glow of love, understanding, compassion and joy.  When we shine our ray we bring a golden rainbow of possibility to all.   When we live from our ray we transform ourselves, our cells are activated, our experience of living is enlightened in all ways.
The Lemurian community continues to guide the expansion of the planets heart ray.  We gather in Mount Shasta to be part of this expansion, to claim our interest in co-creating communities of light all over the world.
With much joy and delight we remember the full capacity of the heart.  In this tour, we experience how the land, nature & water are fully alive.  We easily merge with the subtle realms and meet the many beings who reside there..  We become part of a greater whole and discover the pure intent of love.
NATURE CONSCIOUSNESS, SOUL SONG, VOICES OF THE LAND, LEMURIANS EARTH LINEAGE, STAR JOURNEYS & STARGATE, GALACTIC REMEMBRANCE, LIGHTBODY ACTIVATION AND UNIFICATION
Mount Shasta is a pathway to open the Love Lightbody. The Lemurians have long united with many great beings of the Inner Earth and have established many portals of light using Phenacite Crystals. These crystals open up dimensional gateways for the Mind to access Galactic consciousness. Opening the way of Love and way of being into physical reality.
To One's Heart is One's Inner Journey. This is an upgrade of the Heart Chakra to the Overtones of the 5th Dimensional Heart Space. We are accessing the infinite unconditional love of Self. We are coming to the heart of the Love-Light Family – the Lemurians and other magnificent groups of light beings.
A week of expansion, creativity, and exploration into your heart centre. Through the guidance of the facilitators and supportive energies of Mount Shasta you will experience and be taught to access the sacred wisdom of the heart.
 BOOKING
The investment for the tour English speaking tour is £1,450 for a shared hotel accommodation, £1,650 for single room
For Mandarin speakers, prices include fees for translation:  £1,700 for a twin-shared hotel, £1,900 for single room
For your tour reservation we ask for payment in 2 stages. The 1st payment of £800 is to be made by June 31st and the balance to be paid by August 10th 2012.
Included in the costs are: 7 nights accommodation, 2 evening meals, all lunches, site entrances fees and workshops and events and Car Rental.  Cost excludes flights, transport to Mount Shasta. (car Hire from Redding Local town and airport)
To reserve your place email tours@sacreddestinations.org. You will be then sent a booking form with all the details for payment, reservations and practical considerations
Transport options to Mount Shasta.
Option one: Fly into San Francisco; hire a car from San Francisco Airport and drive directly to Mount Shasta. This is roughly a five-hour drive North.
Option two: Fly into San Francisco, then connecting with the United shuttle flight to Reading,  This is a roughly one-hour drive from Mt Shasta.
Option three: Fly to San Francisco; take a Grey Hound Bus to Mt Shasta.
Option four: Fly to San Francisco, then take an Amtrak Train from San Francisco to Dunsmuir, it is about a 15 minute drive to Mt Shasta from Dunsmuir. Be aware the train can arrive in the early hours of the morning so you will need to pre organize pick up before hand.
Option five: Fly to Sacramento, then rent a car or take a Grey Hound Bus to Mt Shasta. This is a 3-hour drive.
Option six: Fly into Portland Oregon; take a connecting shuttle flight to Medford, Oregon airport. Rent a car or take a Grey Hound Bus from Medford to Mt Shasta. Medford is about one and a half hours north of Mt Shasta.