Travel and especially sacred travel has been a huge part of my own journey personal and spiritual growth.
Yet beyond my personal growth, I also see that there is a weaving of energy lines and connections that happen through my travels that is part of a wider tapestry and purpose that is beyond me and beyond that one journey.  
My way of describing this journey is that I am an Earth and Star Energy Weaver…and I believe I am not alone! In today's language this can sound quite cosmic, however, when you read back through all the major traditions and wisdom of indigenous people, you will find that this practice of being a weaver of an interconnected web of energy was seen as normal. In fact 'weaving' in this way was viewed as a sacred and treasured capability and responsibility of being human.
How energy weaving happens is subtle but quite apparent, especially on spiritually inspired travel. I notice that within each tour, we are guided by synchronicity to be part of a wider harmonization, awakening and activation of energy lines and connections. This feels personal and also like being a 'node' or connector for something bigger. For example;
We arrive at a sacred site and the exact number of chairs for our group our laid out with no prior knowledge
We begin our ceremony and a hawk circles us for the whole ceremony
We meet fellow travelers with key information that reconnects unknown sacred sites, lineages and events.
We experience as a group how our internal connections are reflected in the stories and myths of the landscape
This feels magical and significant because we are touching into an interconnected pattern of life that sub (or soul) consciously we always knew was there.
I also see how each journey links to the one before it, whilst also creating a thread of light forward to the next one.   I notice where fellow participants have been and are going to, mapping forward and backward the ancient songlines, leylines, dragon lines and crystal grid connections with beautiful intricacy.
What are these threads we are weaving?
In the human energy field, we have the layers of the auric field that are the subtle matrix of life that create health and vitality on all levels. Within these subtle bodies many traditions have discovered and work with reconnecting and flowing high vibration energy through energy lines, whether it is the meridians of Chinese medicine, the nadi's of vedic medicine or the electromagnetic or light grids of other healing modalities.  
In the Earth's energy field there are comparable lines of energy that are corroborated not only through sensitive's and dowsers but by tools measuring hertz frequency and pulses of energy from the earth.   Crystal veins become carriers for the earth's meridians.   Earth Chakra sites hold key aspects of energy needed for a healthy vibrant planet.   Many of these nadi's and energy lines are unnamed but felt and recognized nonetheless.
Furthermore, the earth and us are not separate; it is not her body and our individual bodies but rather we are all connected through wider universal energy lines. For example the axitonal lines connect our personal meridians to the planets.
This knowing of the more subtle weavings of the universe is found in many ancient traditions.
The 'Whispers of the Waitaha', one of two great books of the ancient Waitaha people describes the '12 children of the creator' as the sacred order of our solar system. Alongside the planets there are three children who embody the living connections between the planets and life:
10th born to the universe is 'the plaiting and waving of all of the liaisons and works between everything'
11th born to the universe is, 'the fine thread lines of information known and unknown'
12th born to the universe and 'head of all the universe' is Grandmother Spider, 'known in the stories and the songs, spinning the web of life continually around the universe'.
What if these weavings of energy that are describe by many traditions the world over are real and tangible? What if our sacred journeys are inspired because of these energy lines – and that we as earth and star energy weavers are creating intricate patterns of light through our travels? What if these journeys, and the energy weavings from them, are creating health, harmony and awakening for our planet, in a similar way to how sacred pilgrimage awakens us?
"In the Heaven of Indra, there is said to be a network of pearls, so arranged that if you look at one you see all the others reflected in it. In the same way each object in the world is not merely itself but involves every other object and in fact IS everything else. "In every particle of dust, there are present Buddhas without number." TS Elliot.
My vision of sacred travel is that as we remember our heritage as weavers of this great web of life, we are drawn to certain sacred sites and places to be part of a collective rainbow light weaving of joy, love, and intention.
When we bring ourselves, (heart, body and spirit) to sacred sites, we reconnect existing energy lines and create new energy connections.   This creates new possibilities and expansion for the earth and us.
When we do this we acknowledge what the ancients have always known, we are part of the Earths living system and have the capacity to work harmoniously with the subtle body of the earth and her web of light.
This in itself is a beautiful and joyful purpose that we can fulfill simply by visiting sacred and special places near our homes. Enter with an open heart, with much honor and respect for yourself and the space. Then open an inner listening ear for the subtle signs, feelings and awareness's that come to you in this place. If you feel called to offer a blessing of love, an intention of peace, a remembrance and recognition of the space, do so. Being an earth and star energy weaver can be as simple and natural as that. The circle of interconnected life held in the energy lines of the earth will be even more radiant as a result of your moment of sacred connection.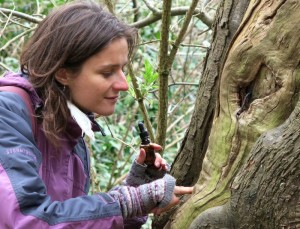 …And if you think you have none, or some, or some that you feel unconnected to, just maybe if you dig a little deeper you will find that there is a need in you for ceremony that will find its way out this festive season…
Do you have 'rituals' that happen each year? The same food? The same timings? The same words and sayings?
Is Christmas and the new year an important time of reflection, celebration, preparation for you? How do you mark this? How do you keep those themes running through a festive period that can have many things going on?
Do you sing carols and Yule tide songs?
Do you go for the yearly Boxing Day walk and reflect on the past year?
As you consider these things…watch a clip of an event I gave for London College of Spirituality last month, 'What is the language of ceremony?' and consider underneath those 'habits' what is the ceremonial meaning?
Dipping beneath the 'top layer' of our actions, we find a thread of meaning that connects us to our story, what's important to us. Once we find it, we can consciously partake in our yearly rituals. Believe me, with your heart in it, it will mean so much more…
And if you were thinking that ceremony is an 'optional extra' or you question – do we need ceremony now? This 2 minute clip gives you an insider perspective, (from my work with clients and in my own journey) on why it's highly valuable and can create huge positive shifts in our lives.
So this Christmas when you don the paper hats…do you become royal and recognise your personal sovereignty?
…when you dress up for the Christmas party…is it the outer sign of your celebration of the year past?
…when you hold hands and sing 'auld lang syne' with new and old friends alike, just perhaps you are partaking in a collective ceremony. One that just before midnight becomes a wave of love, unity and remembrance to honour all that has been this year before moving into 2015.
Authentic, natural, intuitive, joyful ceremony is a wonderful part of the tours that we offer at Sacred Destinations, if you feel drawn, do explore.
Also starting in 2015, I'm also offering a Year of Personal Ceremony, for a handful of clients. For all those who join, it will be a transformational year in amazing ways! Here's the rainbow of discovery that unfolds through ceremony:
Let go of your resistance to and fear of change – discover your courage
Tune in to, harmonise and ride the energetic currents of your life – discover your flow
Stop carrying the past as a burden – discover your freedom
Heal, honour and make whole your mind, body and soul – discover your self-love
Discover the innate wisdom and intuitive guidance of your Soul – discover your confidence
Tap into synchronicities and signs in your life and uncover their meaning – discover your magic
Discover your deep well of creativity and Soul Power – discover your purpose
I wish you many blessings for your authentic ceremony, ritual and celebration this festive season.