Wow our 5th year of Sacred Destinations tours around the world! Each one unique, each one a calling.  Many people returning again to journey with us.   I'm in deep gratitude for all of you who been part of our joyful heart opening journeys, I welcome all those who will join us for the first time this year.   
Our 2015 Sacred tours and retreats
 A six day retreat and sacred adventure 25th April – 1st May 2015
Just 3 places remaining!!
Italy Sacred Tour 2015
Florence – Assisi – Siena 
A journey of art, love and transformation…A sacred adventure into your Soul's creative potential
12th -18th June 2015 – just 1 place remaining!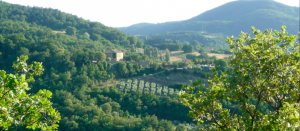 Italy Summer Solstice Retreat 2015

  A four day retreat in the glorious Umbrian Countryside, melt into the radiance of your heart and ignite your passion and purpose at the peak of the solar year. 18th -22nd June 2015

Ireland Sacred Goddess Tour 2015
 
An 8 day adventure of 'Birthing the Goddess' through the sacred landscape of Ireland.  Magical, heart opening, transformational.  Are you ready to awaken to the joy of the Goddess?
28th August – 5th September 2015
Many Blessings  Clare Russell