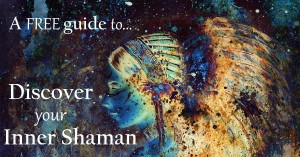 A FREE Guide to Inspire your Spirit and Reclaim Wonder in everyday life
Let wonder be your guide and watch the transformation it creates –

your Inner Shaman is waiting for you to answer the call,

follow the drum rhythm of your heart and set them free to dream Big and Beautifully in your life.
Register for our newsletter and you'll also receive this gorgeous free guide where

you'll discover:
The 3 principles to

awaken your Inner Shaman

The

Cosmic Human meditation

– tap into your infinite possibility!

How to call in your

magical helpers of manifestation

The art and ease of

Sacred Intention

How to

release fear and learn to trust the universe

at a whole new level
Each month we send out a newsletter with news on upcoming events and tours. We also sharing articles and videos on all topics surrounding sacred sites, the art of ceremony, meditation, intuitive development and inspirational ways to remember the sacred in your everyday life.  We hope you'll love it!