Italy Sacred Tour 2015
Florence – Assisi – Siena
a journey of art, love and transformation…a sacred adventure into your Soul's creative potential
With Clare Russell
12th – 18th June 2015
What is your sacred art & archetype?

Italy is a place of art, love and transformation. If you are feeling called to this land, your heart and soul are asking to awaken and transform into the brilliant work of art that you are!
This journey is for a small group (9 people max – do reserve your place early) who are drawn to explore mystical Italy, with all its rich symbolism, renaissance art, majestic sacred sites and powerful leyline awakenings.
We will be fully immersed in Italian culture, staying in a home away from home in central Florence and Assisi, tasting the delicious food and walking the path of St Francis of Assisi & St Clare. Expect heart opening, transformation and laughter with soul family.
We will also be traveling on the subtle energy current deep beneath the land that is waking and firing; the Athena and Apollo leylines. Through honouring key nodes points on the leyline we bring harmony and activate this grid of light as we move through the landscape.
This sacred adventure into the creative forces of consciousness, connecting with the sacred sites and energy vortexes of Florence, Assisi and Sienna, offers the opportunity to reclaim and revision your archetypes and discover your Fire Keys to Freedom!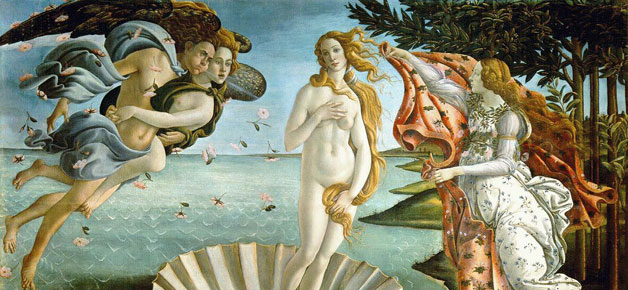 Archetypes are collective patterns of consciousness that inform, influence (and in some ways are) who we are. Italy holds rich archetypal energies of the feminine and the masculine through its art, sacred sites and culture.
These archetypal energies are rising up for re-patterning, new visions and co-creations towards brilliance, freedom and joy. The new archetypal forces are being born through us in our capacity to individually and collectively shift and raise consciousness to new levels of unity, peace, collaboration, equality and freedom.
Just before the Summer solstice we are working with the solar energy of Fire to create harmony and alignment for the solar peak on June 21st. Fire is known as the primary element of transformation through its speed and effectiveness. It brings with it an energetic, awakening, clarifying, illuminating energy.
Introducing your guide, Clare Russell: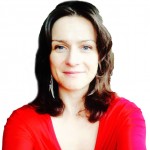 Clare is a healer, coach and intuitive and has taught 1000's of people worldwide on how mastering the subtle world of energy leads to personal transformation. She brings 8 years of experience and training in a variety of healing, meditation and coaching modalities, along training from elders of the ancient traditions and mystical paths of wisdom. For the last 3 years she has been training, reading and researching on archetypes, the Gods & Goddess and where the 'new' archetypes are emerging.

"This truly was a magical ,wonderful trip, each day added a new dimension to the whole experience as we traveled to many spiritual and special places.The meditations connected us to each place and beyond and was just amazing. Thank you, Clare, for this gift to us. It was just beautiful in all ways. Jean Tour participant 2014.

Outline Itinerary
Friday June 12th-15th: Florence and Siena.
Arriving on friday, we meet and connect in our shared home in the centre of the old town of Florence. In the evening, we go out to a hidden gem of a local restaurant to taste the delights of Italy and begin our expansion into Joy.
Over saturday and Sunday we deep dive into the mystic art and sacred sites of Florence. Clare will guide you to connect intuitively and through authentic ceremony at key sites. You will discover the archetypes you are transforming and re-visioning and begin the grace filled & synchronicity fueled adventure of restyling your archetypes to their glorious magnificence!
Your alchemical melting pot of transformation will include:
Visit to the Uffizi Gallery

to see the greatest collection of renaissance art in the world, including the Venus painting by Bottichelli

Visit to the Duomo – Florence's most iconic landmark and key energy centre.

Visit includes the crypt, main cathedral, Museum of sacred art and treasures and optional climb of the Dome itself for panoramic views across the city.

Basillica di Sante Croce:

Masterpiece of renaissance architecture, Franciscan and holding the tombs of Micheangelo, Galileo with relics of St Francis.

Visit to see Michealangelo's most famous Statue of David,

tracking the archetypal journeys of child-man, mind & body.

The River and bridges of Florence

– the artery of Florence the River Arno, (Arno meaning 'eagle-wolf') has its its own archetypal resonance

Piazza's gathering

over food, relaxation, shopping and space to BE.
Monday 15th June: Day tour of Siena
Traveling by private mini-bus, we begin our journey southward, firstly to Siena before arriving at Assisi in the evening for our home cooked dinner by Daria, our host and wonderful chef!
Siena is a major destination for art and culture in Italy – prime archetype territory! It is also a key node on the Athena-Apollo leyline, where the masculine and feminine energies meet and merge.
We are here to bring balance and unity through joyful awareness and creative delight! Experience the:
Campo di Siena

– the huge lightly sloped Piaza at the centre of Siena with the great Tor del Mangia and Fonte Gaia, (fountain/pool of Gaia) at the key vortex point.

Duomo with its crypt, panoramic views and the Battistero di San Giovanni

– the hexagonal sacred font of St John the baptist – another key energy centre

Chiesa de San Domenico – St Catherine

, know as highly activist in her standing for peace. relics of hers are held here

Relaxation and enjoyment

of the local sweet delicacy: Panforte
Monday 15th evening – 18th June Morning: Assisi
Driven straight to our gorgeous farmhouse home, we spend Wednesday evening settling in and sharing stories and inspirations over a home cooked dinner.
Tuesday 16th New Moon is our cue to go deeper as you tap into the hidden depths of your being that is coming alive to express your true self and Sacred Art.
Assisi, the birthplace of St Francis & St Clare and a key node on the Athena and Apollo leyline brings our solar alchemy into new territory. We are rising to meet the new archetypes coming in through the window of peace, gentleness, compassion and freedom held here. Over Tuesday and Wednesday Clare will guide you on the exquisite inner journey of discovering your Fire Keys to Freedom with your outer journey including:
Temple of Minerva:

Also known as Athena, Minerva goddess of music, poetry, medicine, wisdom, commerce, weaving, crafts, and magic. The first meeting point of the Athena and Apollo lines coming into Assisi from north east.

Chiesa Nuova: Central church of Assisi

, centre point of leylines and also the birthplace of St Francis

Basilica di San Francesco D'Assisi,

the key sacred place of the Franciscan order. The frescos, colour and imagery inspiring vision beyond sight. Visiting the crypt where St Francis is buried opens up the galactic heart of peace and unity.

Peace, Joy and freedom

as you integrate your transformation with Soul family.
18th June: Departure Day.
With the option of a transfer to the nearby airport of Perugia, you can complete your journey here, or continue to join us for a 4 day Summer Solstice retreat to fully immerse yourself in solar Heart radiance.
Booking and Payment Information for Sacred Italy Tour

Price per person: £750
***Book together with the Italy Summer Solstice Retreat and save £80

For further information and booking contact clare@sacreddestinations.org
Price Includes: your accommodation, 2 evening meals, all entrances fees to sites, transport between Florence to Siena and then Assisi, all facilitation and workshops from Clare, transfer to Perugia airport at the end of the tour
Your accommodation in Florence and Assisi
"It is hard to find the right words to express my gratitude for the heart felt connection and unimagined joy that has been experience during the pilgrimage. It has been an honour and privilege to witness the transformation in each member of the group . I feel all of our lives have been enriched by the experience of the tours which will enable us to add in our own small way , to creating a better world for all .
Thank you , you are truly a beacon of light and I wish you many , many blessings as you journey on ". Phil, Ireland Goddess tour 2014